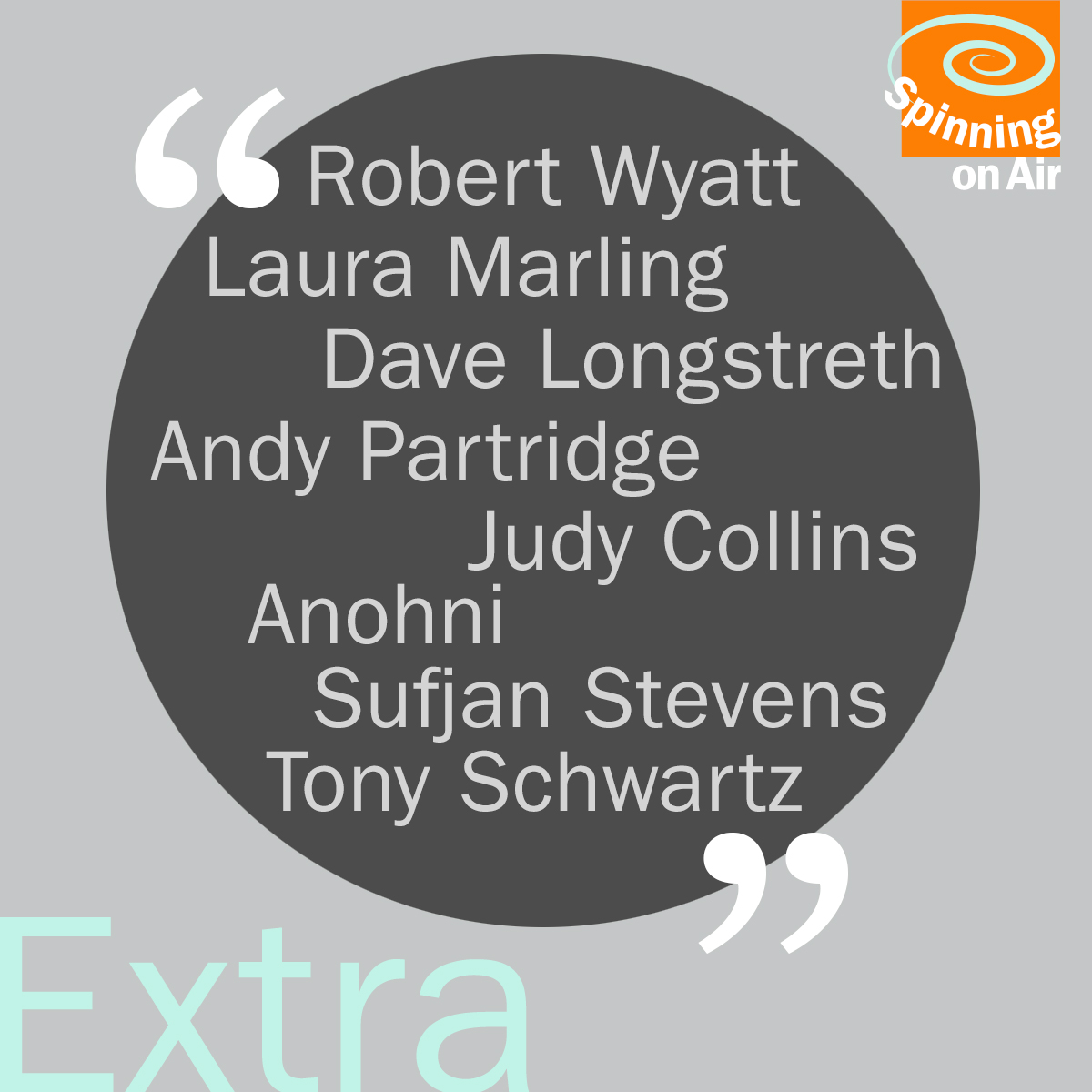 Reaching into the Spinning On Air archive, David Garland shares some interesting observations and insights from creative song-makers.
Dave Longstreth of Dirty Projectors speaks of the challenge to write songs that aren't a "rotting pile of used language, cliches, and crappy gestures." Sufjan Stevens knows that "the song has a mind of its own." Anohni is inspired by the "expansive, constantly changing, kaleidoscopic, colorful, sweet, vulnerable, wild energy" of nature. For Judy Collins, "music is your route back as well as forward." Andy Partridge of the band XTC points out that "if you break the rules there's no game." Comments from young songwriter Laura Marling and Soft Machine's Robert Wyatt are also heard.
Plus, from deep in the archive the great media theorist and lover of sound Tony Schwartz helps clarify the purpose of the Spinning On Air podcast.