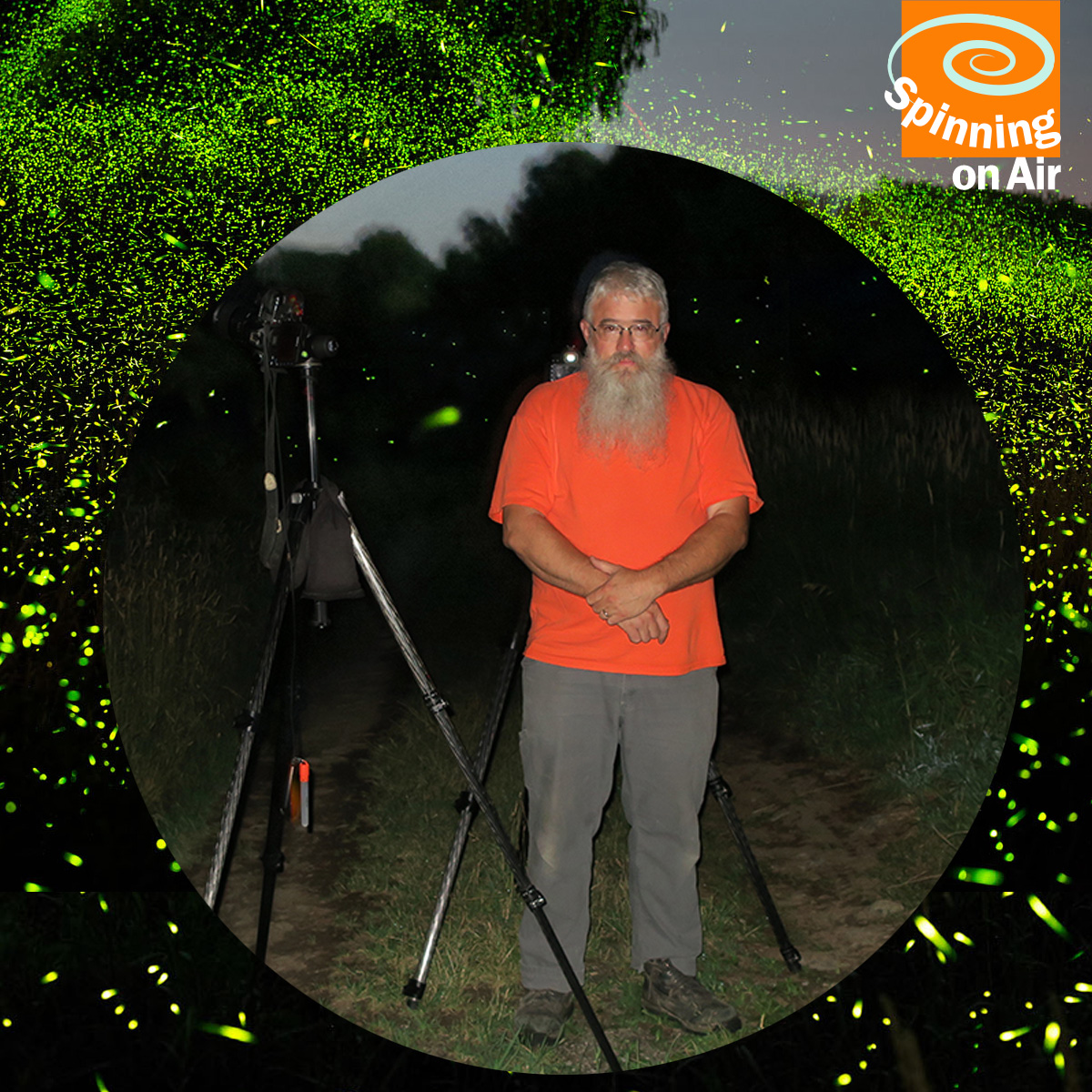 This one is a bit different. On this podcast I'm taking you out of the studio to meet a friend of mine, and it'll be a different kind of listening experience. I suggest you listen to this podcast with headphones, in the dark. But before you turn out the lights, have a look at this Spinning On Air episode page and scroll through some of Pete Mauney's photographs of fireflies. They show firefly activity over a period of time, layering multiple exposures to show the wonder of hidden systems at play.
Pete Mauney is an unusual guy. I used to bump into him regularly at the local bakery, and eventually I learned about his photography. He doesn't promote it much, but he clearly takes it seriously. You're going to hear him at work photographing fireflies. He's a raconteur, and I didn't censor his language.
One reason I want you to listen in the dark is because that's how it was recorded, and with a stereo mic that gives a vivid sense of place, so listening in headphones is worthwhile.
At 9:30 on a recent summer Friday night, I drove to a local farm to meet with Pete Mauney and a few million fireflies.
Explore
Photo of Pete Mauney: David Garland / background image: Pete Mauney / all fireflies photos: Pete Mauney